What Modi said when Bear Grylls threatened Tiger PM Modi spoke to Wildlife Bear Grylls – love for nature is in our culture
PM Narendra Modi participated in the famous wildlife program 'Man vs Wild'. During this, PM Modi told many important stories related to his life. PM Modi also spoke about his attachment to nature and the Himalayas. PM Modi and host Bayer Grylls also discussed preserving wildlife and nature at an event held at Jim Corbett, Uttarakhand.
Grylls met Modi after walking 4 km
Berry Grylls, who reached PM Modi in a helicopter, had to walk about 4 km to reach the place where he was to meet the PM. At the same time, before arriving at the venue, PM says that being at the event with Grylls would be a different experience. The PM said that it would be a different experience for the world with him.
As soon as he got out of his car, PM welcomed Grylls to India. PM informs Grylls about Jim Corbett.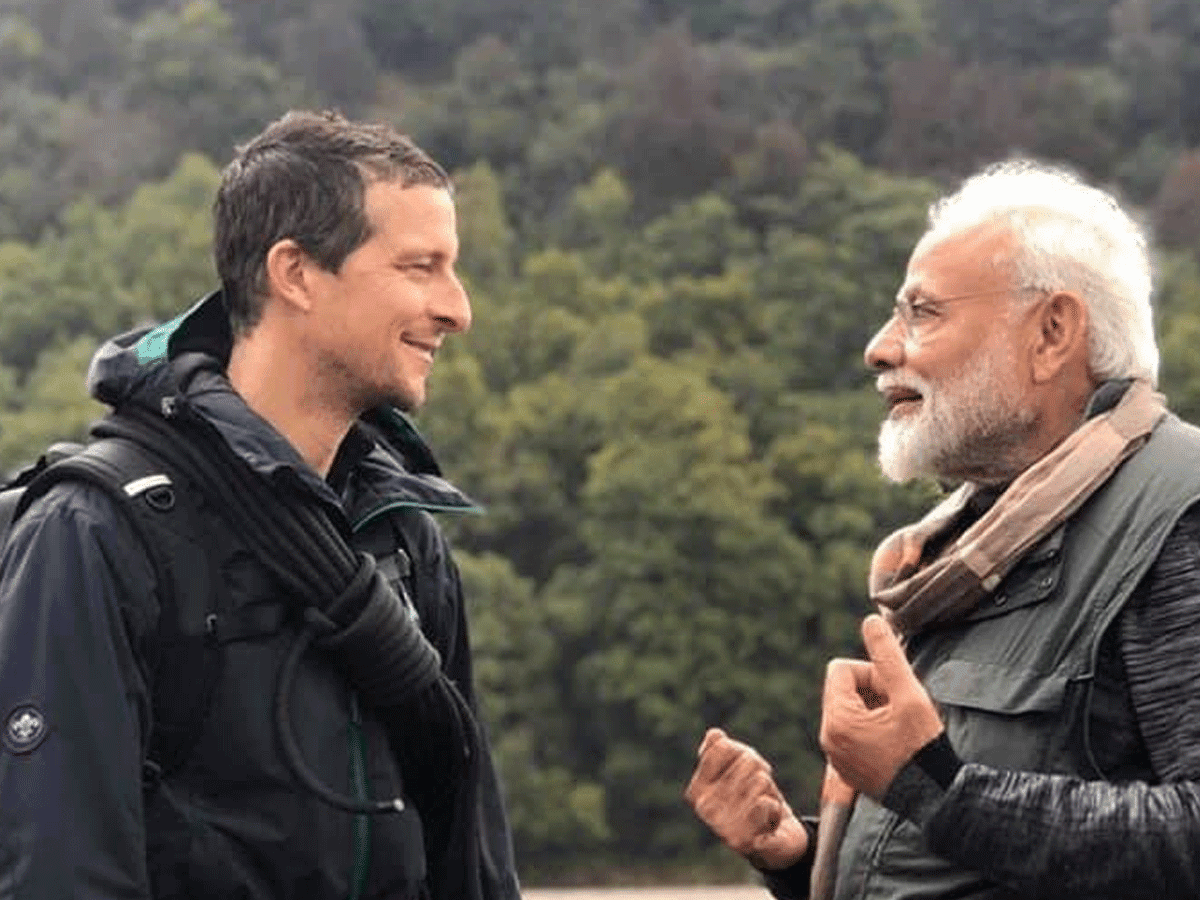 Talk on water, forest, Himalayas
There was a lot of conversation between PM and Grylls about nature, forests, Himalayas. The PM said, "If we struggle with nature then it is dangerous for everyone with nature, but it also helps us if we balance with nature." During the discussion of PM Modi and Grylls, an elephant passes by, then Modi attracts the attention of Grylls.
'Don't be afraid of Tiger, trust God'
While walking in the forest, Grylls expressed concern that there might be tigers around here. "The biggest concern for me is that there may be a lot of tigers around here, which threatens us," Grylls said. The PM said, "This is tiger territory". Grylls prepares a weapon for his protection with the help of wood and a knife. Grylls said, 'You (PM Modi) are important people of the country. Your safety is my priority. 'At this, the PM said that trust God, he helps all.
"There was some attraction in my life for spiritual life. After that I went to Himachal. I met people there. Spent a lot of time. He is still the strength of my life. I met many ascetic people, who were very young Lived. Resources. "

-PM Modi
When Grylls gave PM Modi a knife-wielding weapon and gave it to PM Modi and said that it is for your safety, Modi said, 'It is not in my rites to kill anyone, but for your safety But you have it. it's close.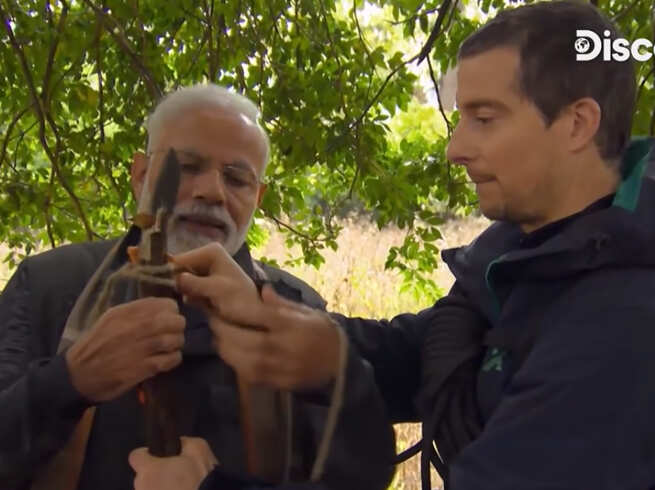 First holiday in 18 years
Talking about his life, the PM says, 'I have been the CM of a state for almost 13 years. Connecting with the public has always been very important to me. After that, the people of the country ordered him to work as a PM. Since then I have been engaged in this work for five years. If you call it a holiday, it will be my first holiday in the last 18 years.
Got the love of nature from family
In the program, PM said that we should never fear nature. We should be enthusiastic about that. PM referring to his father said, 'When I was young, our financial situation was not good. Dad used to bring 25-30 postcards whenever it rained. And used to inform all the relatives about the rain. We all realized what is the need for this unnecessary expenditure, but now he comes to know that when he used to tell relatives that it has rained in our village, there was satisfaction on his face. PM Modi while referring to his grandmother also said, 'My grandmother was not educated. My uncle made up his mind to trade wood. My grandmother was very angry at this.
RAC Scientist B and Engineer Online Form 2019
When asked the reason for this, he said that he would die of hunger, but would not do the work of selling wood. My grandmother believed that there is also life in wood. It is not right to cut down a tree and run your family. I have got connected with nature in the culture.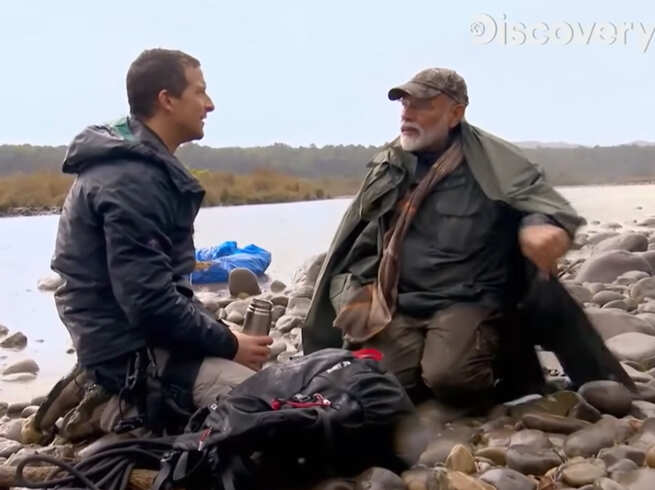 Grylls drove PM Modi across the river in a hand-crafted boat. Grylls said that you would probably be the first PM to sit in a boat like this. To this, the PM said that his childhood was spent in coordination with nature in the same way. When Grylls started discussing trees and plants, the PM said, 'Every plant in India is considered a god. Once a year in India, Tulsi marries God and makes him part of the family. We exploit nature for our fun. The problem starts from here. '
"India is not clean with external help. Cleanliness is in our values ​​in our personal lives, but we must develop a tradition of social cleanliness. Mahatma Gandhi has done a lot of work for this."
-PM Modi
Gave this message to the world
Grylls asked the PM what would happen if you wanted to give a message to the world? The PM said, 'How to live lovingly with nature and take anything from nature, then think that the child who will be there after 50 years will ask why you are spoiling the air of my authority. I am a vegetarian, I know the importance of nature to the creature.'
Pak factory makes fake news on CRPF
At the end of the program, PM Modi said, 'I got a good chance to spend with you and with nature. I hope that when people see this, they will feel like coming to India. It will also be good for tourism in India.