Google Doodle Salute for Vikram Sarabhai who took India to space
Google Doodle Salute for Vikram Sarabhai who took India to space Google has dedicated a doodle on the birthday of Vikram Sarabhai, a scientist who brought India to space. Sarabhai, who dreamed of improving the lives of common people with the help of the Indian space program, was born on 12 August 1919.
Highlights:

– As the Chandrayaan 2 mission moves towards the moon, that success story of the Indian space program continues to grow.

– The foundation of this mission was laid by the great scientist Vikram Sarabhai, Google has made a special doodle on his birthday.

– Sarabhai was born on August 12, 1919, in his childhood everyone saw his ears, who were as big as Mahatma Gandhi.
Ahmedabad
On 12 August 1919, a son was born to a prominent cloth merchant in Ahmedabad. Everyone noticed the ears of this child who was very big like Mahatma Gandhi. However, hardly anyone knows at that time that this child will also become so famous in the future with his greatness that the country and the world will leave their mark in space.
This child was Vikram Sarabhai. As India's much-awaited Chandrayaan 2 mission moves towards the moon, the success story of the Indian space program is moving forward, the foundation of which Sarabhai later laid. On his birthday, Google created a special doodle.
A Trend towards science since childhood
Vikram was born in a house with amenities. He even studied in an experimental school set up by his family that had a workshop to sharpen his curiosity and knowledge of science. Sarabhai reached Cambridge at the age of 18 on the recommendation of family friend Rabindranath Tagore. However, when the Second World War started, he arrived at the Indian Institute of Science in Bangalore under the aegis of Nobel Laureate Dr. CV Raman.
So interest grew
It was here that he met the sharp young scientist Homi Bhabha. It was here that he also met Mrinalini Swaminathan, a classical dancer, with whom he fell in love with. When American physicist and Nobel Prize winner Robert Millikan came to India for the World Survey of Cosmic Ray Intensity, Vikram helped him with his balloon experiment which further fueled his interest in the properties of the cosmic ridge and upper atmosphere.
Nearly 15 years later, when scientists saw satellites as an important tool for the study of space, Pandits Jawaharlal Nehru and Homi Bhabha supported the establishment of the Indian National Committee for Space Research, making Vikram Sarabhai the chairman.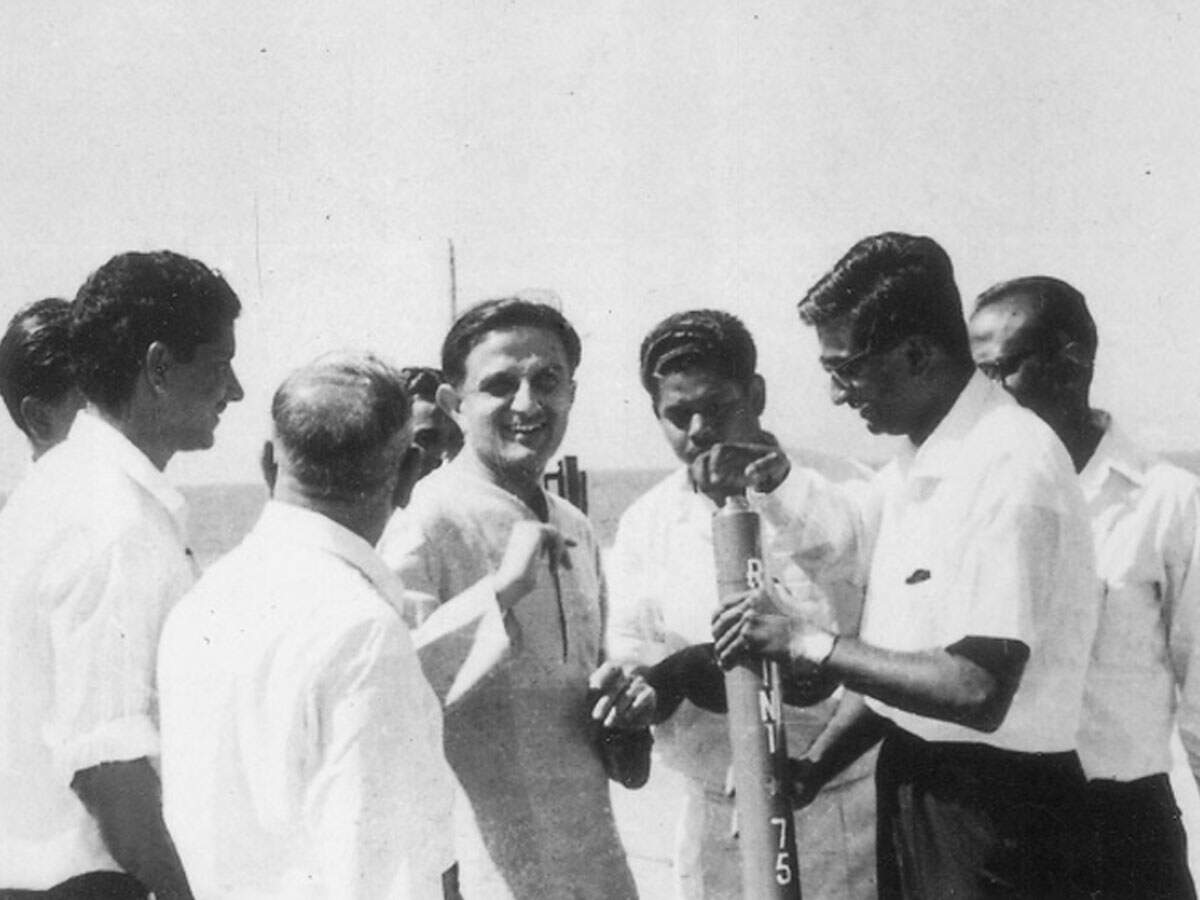 Living nearby teaches
Even though Sarabhai's family was prosperous, it is believed that he learned to use science, especially the space program, to help the poor people of India only after learning from the lives of those near him. In childhood, Vikram heard stories of the struggles of laborers working in textile mills from a relative. His mother and sister had to go to jail during the independence movement.
His younger sister Geeta's condition deteriorated after seeing all this. A few years later his brother also died of a sudden illness. All these experiences awakened the social consciousness in him, by which he used better technology to improve people's lives.
Sarabhai laid the foundation of many successful businesses at the Indian Institute of Management, Ahmedabad, Darpon Academy of Performing Arts, National Institute of Design. He was a visiting professor at the Massachusetts Institute of Technology and also served in the Atomic Energy Commission for some time after Homi Bhabha's death.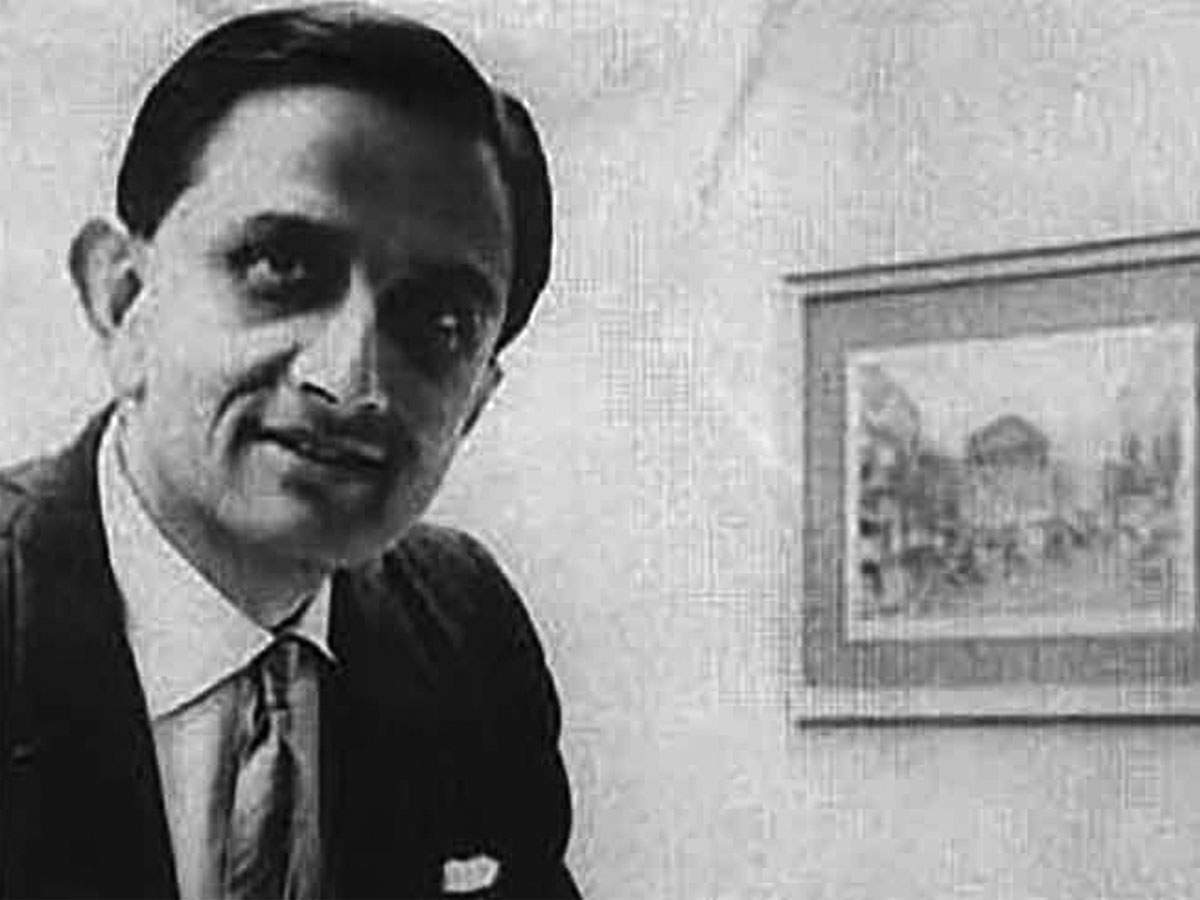 Emphasis on a new perspective
Vikram always thought of himself as a scientist. He said that a person who has taken the methods of science in himself sees a situation from a new perspective. Perhaps this was the reason that innovation, enterprise, and improvement were the most important in Vikram's way of working.
He even initiated the space program at Thumba, a village in Thiruvananthapuram, where there was neither infrastructure nor roof in the office built there. Even then, a team of young Indian scientists used technology, propellants, nose cones, and payloads.
Have prepared a blueprint for the future
"We used to think big all the time," says Vasant Gowariker, who worked with Sarabhai. Sarabhai's methods were strict. He used to compete for better performance. Gowariker says Sarabhai used to insist on making himself everything which inspired him.
The first blast-off took place on November 1963 and Vikram sent a telegram to the house and reported the rocket shot. Sarabhai founded the Indian Space Research Organization (ISRO) on 15 August 1969. Vikram died suddenly at the age of 52 on 30 December 1971. By then thousands of employees had joined the space program and they had prepared the future for everything from technology. For agriculture, forests, oceans, geology, and cartography.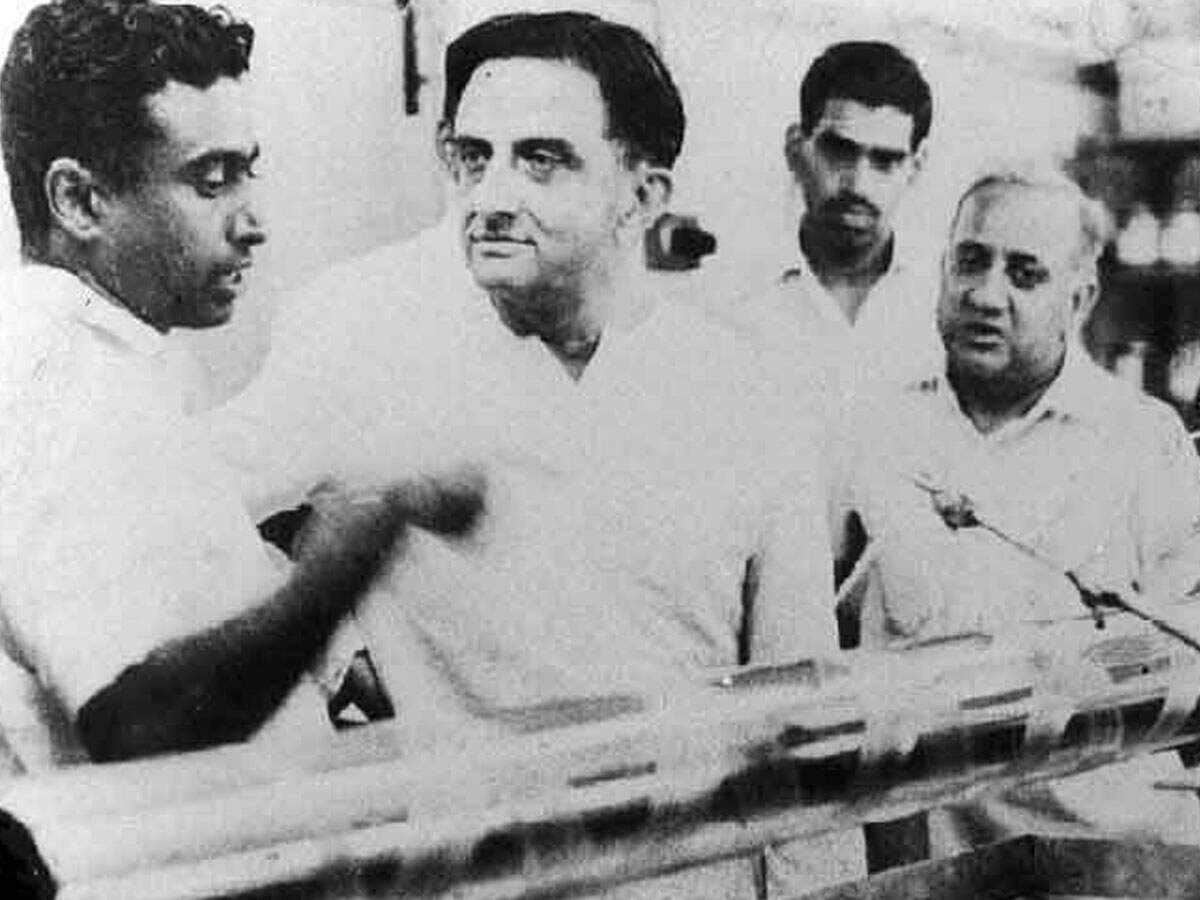 Simplicity and simplicity made it great
Sarabhai was known not only by his work but also by his simple nature. It is said that Vikram, who once sat with the world's most special people, was seen whistling, wearing slippers in his laboratory. He also carried his briefcase himself. Dr. Padminath Joshi says that a 10-minute meeting with Vikram changed his life.
Joshi says that when he came to meet Vikram to find out the connection between space technology and socio-economic survey, he noticed that there was only a wooden table and chairs in the room. The AC was replaced with a fan. Joshi says that Sarabhai was so simple that he sometimes wore slippers on a suit. He used to talk to the Prime Minister of the country like his juniors. Vikram was called a dreamer and today his dreams are taking India to the moon.